Transform screen time into an immersive educational experience
With DOGTV Exposure programming, you can gently introduce your dog to startling sounds like thunder or doorbells, or everyday nuisances like the vacuum cleaner. By offering limited exposure to these types of stimuli, DOGTV teaches your pup that they aren't under threat.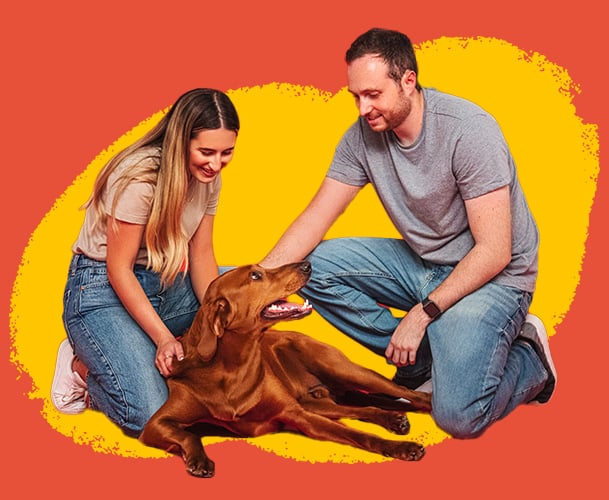 Join the Pack
of proud dog parents who trust DOGTV to help them raise well-adjusted pups. Our scientifically-backed simulations give dogs a safe place to explore the sights and sounds of the world, setting them up for a life filled with joy and confidence.

Give your dog the ultimate head start with our programming, and watch them flourish!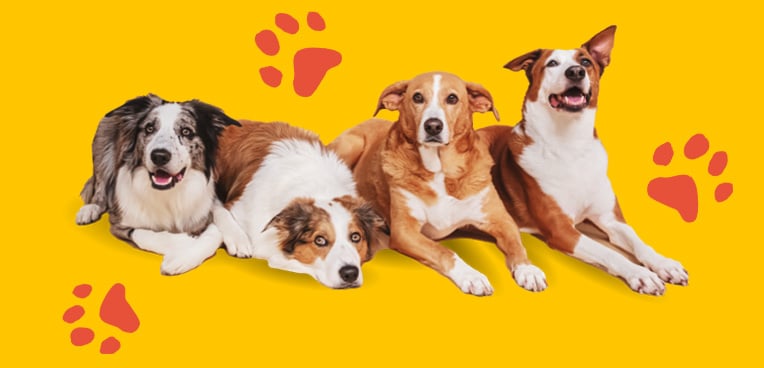 Dogs We Helped with Exposure Content
Meet Betty White
| | |
| --- | --- |
| Human: | Jeri |
| Challenge: | Noise Sensitivity |
| Solution: | Exposure Programming |
"DOGTV has been a miracle in helping expose Betty to new sounds and stimulation. Her noise sensitivity has decreased because the audio track helped her normalize the sounds. She loves the sound and images, and we love having Betty enjoy a much calmer life."
Meet Samba
| | |
| --- | --- |
| Human: | Leticia |
| Challenge: | Noise Triggers |
| Solution: | Exposure Programming |
"Samba has always been scared of thunder, vacuum noise, etc., but the exposure she gets from DOGTV has made her less afraid, and she doesn't hide under the bed anymore when it rains!"
Meet Lilo
| | |
| --- | --- |
| Human: | Kimber |
| Challenge: | Anxiety |
| Solution: | Exposure Programming |
"I am a vet tech and I take my pup to work with me almost everyday. She is a nervous pup who has a lot of anxiety but she is also very intelligent and loves enrichment activities. DOGTV really helps drown out the noise of all the chaos that's going on outside of her safe place at work.I love that DOGTV exposes her to different sounds such as bells, children talking, etc." Select Your Plan
Stream on any device

Scientifically-backed programming

7-day trial

Cancel anytime
All prices USD funds. Your card will be charged after a 7-day trial.